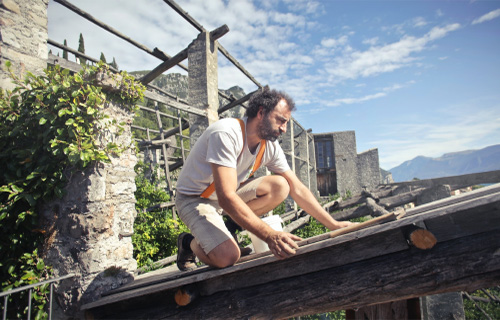 Roof Inspection
For a wide range of clients, including homeowners and those in charge of commercial and industrial establishments, we do roof inspections. Why should I get my roof inspected, you may wonder. The explanation is that a roof inspection also checks for other potential problem areas, in addition to the roof. Any signs of water, dampness, dry rot, or other problems will be looked for in the attic. A leak that you may believe is coming from the roof itself is often caused by issues in the attic. If your AC condenser is experiencing any issues and the pan has standing water, this might lead to a ceiling leak that looks like a roof leak. Condensation, cracks, and degradation in the attic may also result in concerns that may seem to be related to the roof. Of course, we examine all roofing components, including shingles and wood shakes, during a complete roof inspection. In the case of asphalt shingles, we'll look to determine whether any granules are missing as a result of tree branches rubbing against them or extreme weather. We will also look for buckling or other problems with the joints between the shingles since these may lead to water pooling in certain places and eventual leakage onto your ceiling or even inside your house. To look for mold, dry rot, or insect infestations, we will examine the wood shakes. To avoid these problems, we will make sure that every wood has been properly treated, and we may also take precautions for future defense. Many individuals neglect to consider another aspect of a roof inspection, which is the examination of gutters and downspouts. It might be problematic if your gutters are blocked with leaves, moss, or any other kind of material. As a result, rainwater and moisture may build, and as time passes, the standing water may start to damage certain areas of the roof. To ensure there is no water damage and proper installation, we will also check the metal flashings that seal off chimneys and skylights. Along with inspecting the pipes themselves, we will also check the collars and boots that surround them.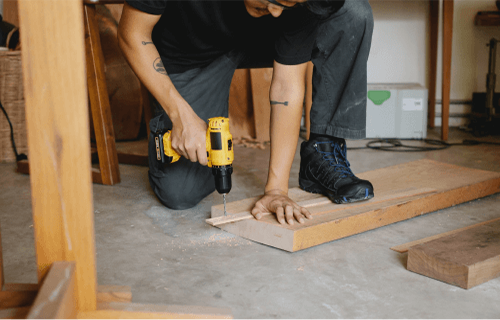 Roof Repair
Our contracting business has expertise with all kind of residential and commercial roofs and can quickly and simply identify the cause of your roof problems: We can perform a variety of roof repair jobs for you. Here are a few illustrations: Shingles that are damaged or missing are a relatively prevalent sort of roof repair. There are several things that may harm shingles. High winds may cause composite shingles to be blown off of your roof. Shingle granules may be scraped away by low-lying branches or gradually worn away by hail, rain, or snow. Dry rot may also affect wooden shakes. We provide professional repair and are knowledgeable about all of these problems. Location of roof leaks - You often require this kind of roof repair but are unable to locate the leak. The damage right above the water stain on your ceiling may not always be the cause of a roof leak. Rain or standing water may blow in from the side, accumulating moisture that can flow off the roof and into adjacent places. We are experts in locating the issue for you when a leak appears in a seemingly unconnected area of your ceiling. Roof buckling - When your attic has inadequate ventilation, it may buckle. Your roof shingles may also become wet if moisture accumulates in your attic from the condenser of your air conditioner or from humidity. The shingles may bend as they dry, which might delay this sort of restoration but still result in damage over time. As a result of our extensive experience, we are able to identify the issue. Algae growth - Especially in humid conditions, fungus and algae development on your roof is common. Even while this form of repair is not essential, it may be highly unsightly. The algae itself normally does not really harm your roof, but the development will trap more water and enable it to remain there for a longer period of time than usual. It's important to deal with the algae development immediately since standing water will undoubtedly cause you problems in the future.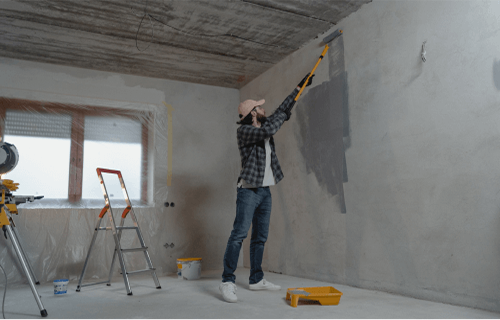 Leak Repair​
Our roofing firm has years of experience in the industry and the skills to manage a roof leak as well as other demands, such as replacement: There are several roofing issues to consider: The Valley leaks Most roofs include crossing areas that might serve as a roof leak's focal point. When two roof sections meet, shingles must be trimmed and cut to particular measurements if your roof is made of shingles. If done incorrectly, water may sometimes collect along the seams and cause problems, including water leaks into the house. We are more than delighted to manage these kinds of problems since our crew members are trained to handle them. Roof leaks are often caused by shingles that have been damaged. The majority of roof shingles are constructed of an asphalt composite with granules covering each shingle's surface. Heavy rainfall, standing water, winds, hail, and snow may all weather these particles over time. When that occurs, the shingle's quality is called into doubt, which puts the roof at danger. If this occurs, kindly give us a call since we are quite experienced in dealing with shingle damage and repairs. Leaks that flash - When your roof abuts a vertical surface, like a chimney, flashings—which can be made of metal or another material—are positioned there. By directing water away from the area where the two surfaces meet, these flashings are utilized to stop leaks. Harsh weather conditions often lead the flashing to become broken or dislodged, which may allow water to infiltrate into unnoticed spaces. Call us right away to find and resolve flashing problems. Leaks not coming from the roof - On occasion, a leak in the ceiling may not be related to a problem with the roof. Water stains on your ceiling might come from attics. That's because attics may become quite hot, and condensation of moisture in certain places leads to standing water. Air handlers are often situated in the attic, and if your pan overflows or you have other AC issues, this might also resemble a roof leak. The location of the water's source is known.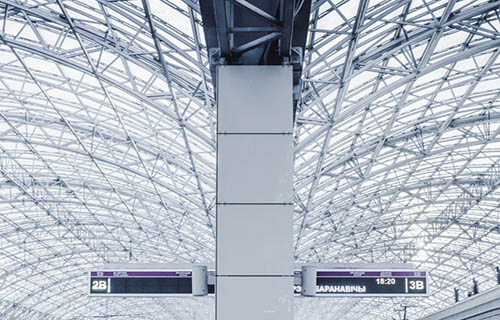 Hail Damage
Storm Damage Hail is often a significant problem for your roof during storms. Do you realize that hail may harm a lot more than just your cars? Hail damage may range substantially in terms of cost. The kinds and severity of damage that hail may do are listed below, along with information on how to spot hail damage to various roofing materials and types of shingles. Wind: The intensity of hail hits may vary depending on the direction and speed of the wind during a hailstorm. Size and Density - Hailstones may range in size from the size of a pea to that of a softball. The sort of damage that hail does might vary since most hailstones do not have smooth edges. Building materials vary in how they handle hits from hail. For instance, hail may shatter vinyl siding or wood shakes while just leaving dents on aluminum siding, gutters, or asphalt shingles. (via travel insurance) Storm Damage What Does Hail Damage On My Roof Look Like? When hit by hail, shingles may respond in a variety of ways. To correctly determine if your roof has suffered hail damage, you must be aware of the various consequences of the damage. Hail damage to composition and asphalt shingles No pattern, random harm. Black hail strikes the ground. Granule loss might expose the roof felt. shiny-looking asphalt and/or mat. Hail strikes that seem soft to the touch, like to an apple bruise. Hail Damage to Gutters The metal gutter has dents. Aluminum gutter has dimpling. bracket connectors that were loose after being hit hard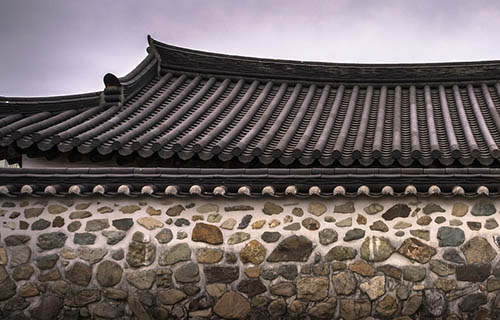 Algae Removal
If you own a house or a company, you are aware that your roof may sometimes have problems. Roof algae is one of these problems. If not treated properly and promptly, it may harm your roofs and is unattractive. To stop roof algae from developing on your roof's shingles, contact CS Roofing Company now. For the following reasons, we use CopperCat Algae Terminator: 20 times more durable than zinc strips is the double-sided copper strip. The copper ultimately oxidizes and merges with your shingles. It makes advantage of a natural mechanism in which water and copper interact to produce ions that inhibit the development of moss, mold, and other organisms. It works with asphalt, cedar, slate, and other types of roofing, both old and modern. removes the black streaks, uneven areas, and other blemishes to help a roof seem better overall. Why does my roof have algae on it? Because limestone is one of the main components of asphalt shingles, algae often grows on them. The algae consumes calcium carbonate, which makes up the majority of the limestone. Algae thrive in ideal conditions when combined with moisture from rain or humidity. How is the algae removed by CS Roofing Company? Copper Cat is a product that we utilize. We install a copper product that cleans your roof's whole slope. It is a long-lasting, sturdy solution that won't warp and is permanent. In order to optimize the effects of released ions, it increases water contact time. It has a nice appearance and eventually takes on the appearance of your natural roof. To discover more about how it works, see the video below.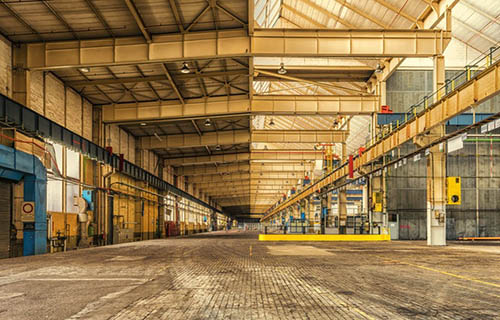 Specialty Metal​
We can handle the following kinds of commercial and industrial roofing: Roofs with standing seams Corrugated roof seams Glass fiber roofs Metal shingles Roofs with standing seams Standing seam roofs are a typical kind of industrial roofing. The side panels of the roof are positioned vertically above the roofline in this kind of roofing system. The panels are attached to the supporting framework via unique screws or clips. For cosmetic reasons, these clips or screws are often buried. Our business is familiar with the problems and worries that might occur with this kind of industrial roof. Another sort of industrial roofing system that we can service is corrugated seam roofing. Metals such as tin, steel, or aluminum are often used to create corrugated roofing. Designed to be a durable and affordable option for industrial buildings, corrugated roofs feature a wavy surface. These roofs are designed to allow water to drain off of them, avoiding any possibility of moisture accumulation. You may rely on us for both this sort of roofing's repair and replacement. Fiberglass roofs - Due to its inability to corrode and frequent ability to let light through the roof, fiberglass roofs are a highly common form of industrial roofing. This is a terrific feature since it reduces the need for artificial lighting within the structure, which is important given the growing cost of electricity. While fiberglass roofs are not prone to water leaks, large objects falling on them might cause them to shatter. All fiberglass roofing-related problems, among others, may be handled by us. Metal roofs - A variety of metal roof types are a common option for commercial roofing systems. Aluminum, copper, or other metals may be used to make these kinds of roofs. Because it is extremely reflective, aluminum metal is an excellent option because the sun bounces off the roof, reducing energy expenditures. Metal roofs are relatively lightweight and reasonably priced, but they do have a tendency to develop certain problems with time. The fact that the likelihood of the roof starting to rust increases with age is really concerning. Once the rust has caused the roof to disintegrate in certain areas, it results in water leaks. Repairing these issues is something we can help with.